A new novel you might enjoy: Herlot of Alonia by Maria Rosestone, the first book in a trilogy of ancient magic, golden hearts, unicorns, and the desperate quest for survival from the danger bestowed on the land of Eraska by the wrath of a murderous King…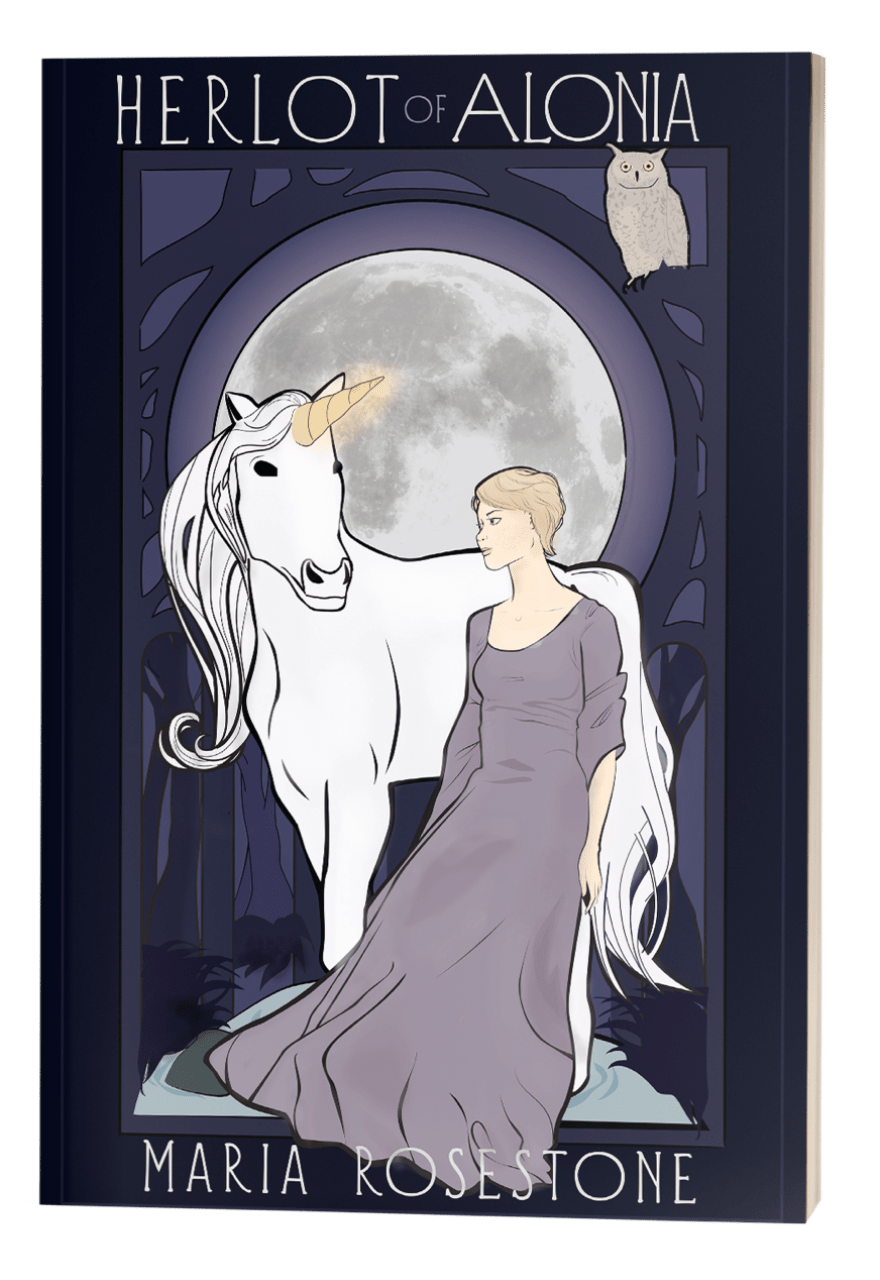 Here's a synopsis:
Delivered into the hidden land of Eraska under the lullaby of a willow tree, Herlot of Alonia has displayed unnatural abilities from a young age. Her village fears the strange happenings surrounding her and deems her a bad omen. Pushed into isolation, she befriends a unicorn and engulfs herself in a magical world; however, the magic soon comes to an end when she is forced to realize that her imagination may actually be the source of her suffering.
Just as Herlot reaches adulthood and has found her place in her village, her land is invaded by King Felix, a man willing to perform unspeakable acts in his search for a source of power to conquer the Empire of Ipta. Herlot's land is now under attack by strangers attempting to poison her family and friends. In the midst of chaos and torture, Herlot's magical friend returns and saves her from the King's wrath. But now it is Herlot's responsibility to not only save a magical world, but her people, as well. Is the magic real and can she use it to complete her mission? Can she not only trust herself, but a Prince and two Iptan warriors who pledge that they will lead her and her friends to safety? Or will she have to become the leader of a quest she never asked for, let alone develop the magical abilities she will need to succeed?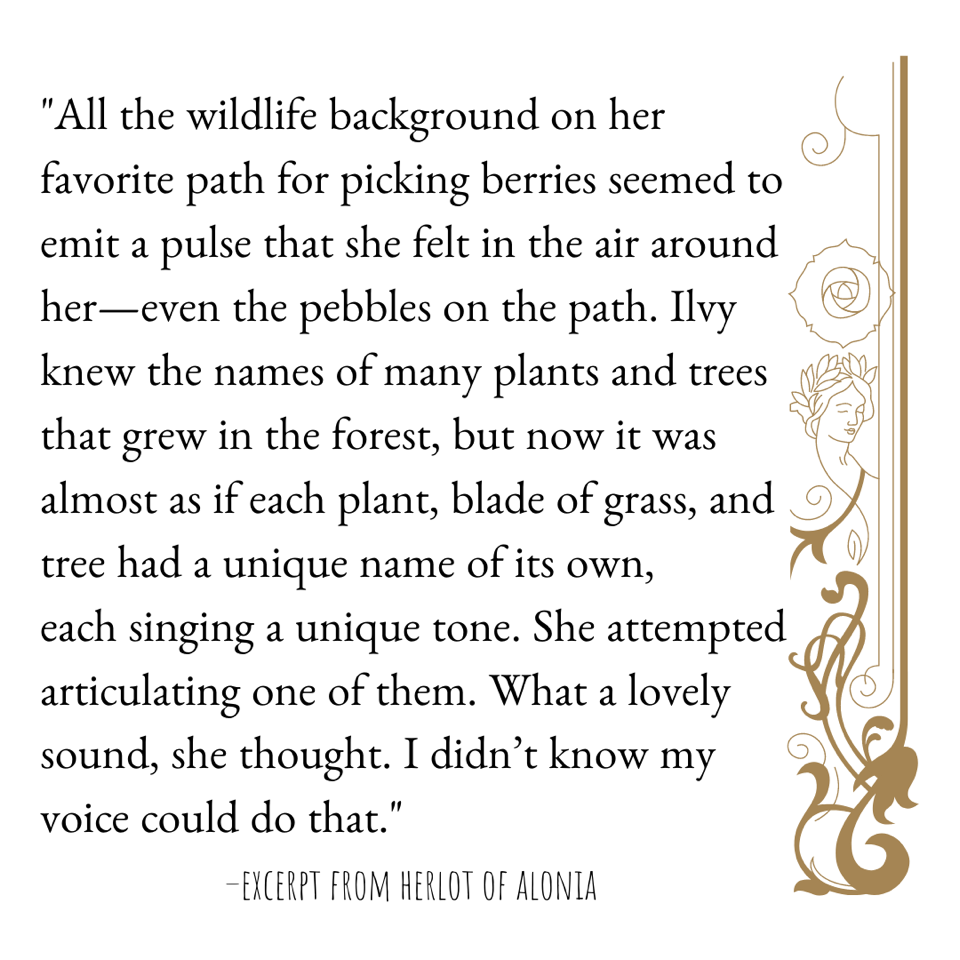 And here's a little snippet from the beginning of the book:
"Before you turn the page and enter this tale, which lies invitingly before you, close your eyes, expand your own glorious breath within, and let go of any belief in limitation. Give yourself the gift of remembering that all Magic begins in imagination blended with curiosity, and all Real is made true through a chosen Yes and release of limiting belief. Enter."
~ The Marys
Prologue 
Every night, Benyamin of the village Bundene would climb on top of his thatched roof and watch the night sky, which spread uninterrupted until colliding with the flat land of Eraska. Benyamin lived beyond the forest, rolling hills, cliffs, and waterfall of his kingdom, where the land of Eraska plateaued before a mountain range obscured it from the rest of the continent. There, lying back with his elbows crossed underneath his head, with an owl who occasionally landed on the roof and kept him company, he entertained himself using his unique gift. Night after night, he watched the infinite number of stories the stars had observed. Sometimes he'd pick one and see the images unfold in front of his mind's eye, other times he'd look at several, seeing several different stories or the same one just from different perspectives. He loved that stars, like humans, had their own preferences for stories.
Benyamin had learned many things from his years of watching the stories of the stars, but most of all, he had learned that nature could perform magic—as surely as the wind buffeted his face or the night sky curved overhead. He had learned long ago to keep this knowledge to himself, for there was no way he could present anyone with the necessary evidence. His family would only insist that he take his healthy spirit tincture if he ever were to utter a word about magic. Establishing traditions to nature's magic was a futile attempt. It was nature's nature to scatter standards apart and create a path for magic to flow through and create its vision. When it interplayed with humans, magic was either enormously present in that it appeared normal and went unnoticed, or remained hidden when on the brink of being discovered. But if anything, magic was real, so very, very real. At least that was what Benyamin chose to believe.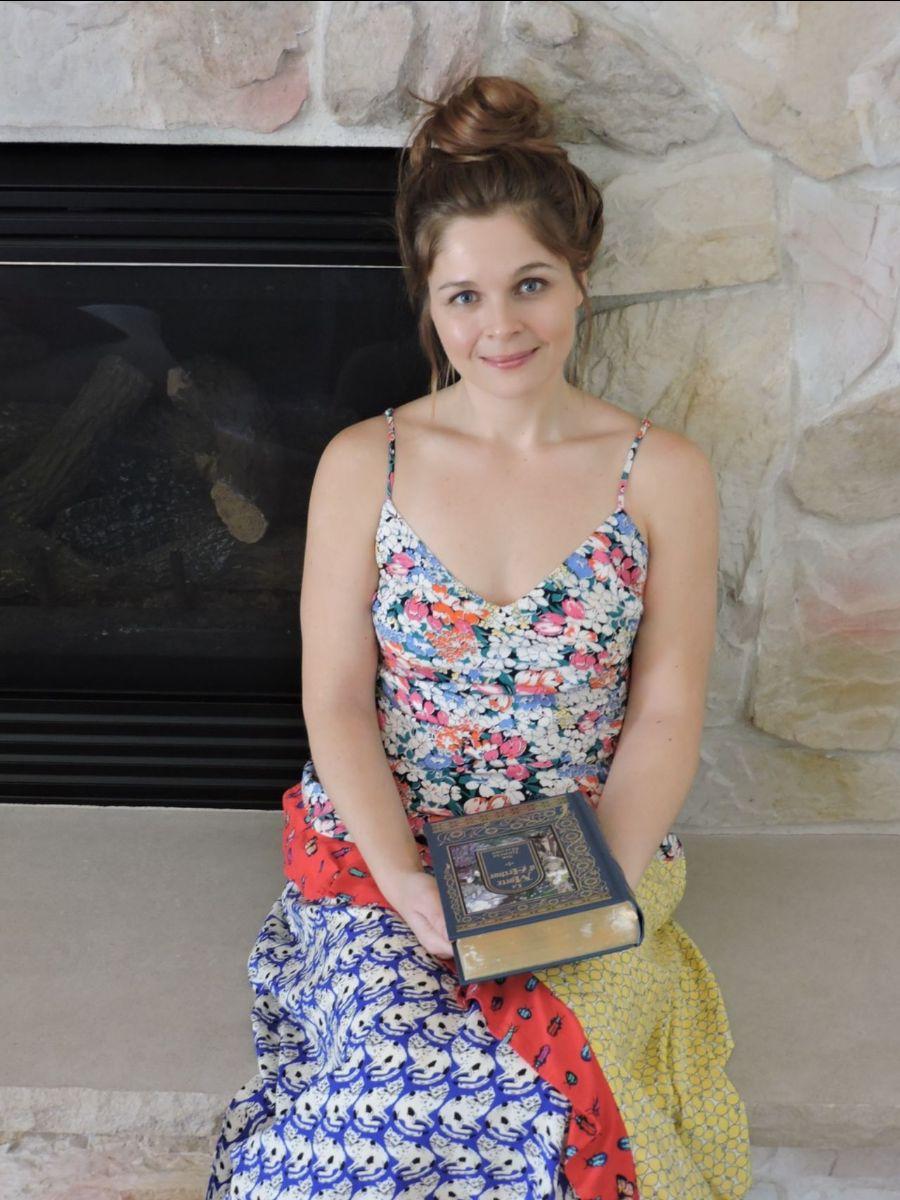 Below, Maria tells us how the book came to be:
As much as I devoured books from a young age, I never thought I'd have the courage to even admit I'd like to try and tell a story. I was 28 and had just completed degrees in history and education, yet the most important course I had taken was about opening imagination, dreaming, and union by Jacque Nelson and the Mary Group. Stories had always supported me through the best of times and the worst of times. There was a period in my life where they really were a lifeline, a source of light, beauty, magic, and hope when I couldn't see any of these in the outer world and especially the world within. I struggled to a certain degree growing up with Tourette's and anxiety; however, after surviving a trauma in college, panic disorder and agoraphobia took control of my life. These sweet glimpses of beauty and light in stories gave me just enough hope to seek help, begin a journey of inner healing, discover a passion for nature, and pursue my dreams. So after graduation, I wondered if somewhere within me might be the ability to create something beautiful to share with others.
And so I dreamed to tell a story. I had a few main ingredients that I hoped it would have such as a medieval setting, a female heroine, and magic. An adventure. Friendship. Nature. A unicorn =) Herlot's story arrived almost right away. Writing her story was absolute magic—staying up late cuddled up with my unicorn (my big hearted playful goldendoodle) typing and wondering what would happen next—and quiet frankly a bit strange when new characters showed up and scenes unfolded mid conversation with a friend. "Could you hold on a minute? I need to speak to Seum, the Iptan Warrior who just discovered a wall of cave art."
However, it wasn't until writing the last page that I realized how much Herlot's journey of sword fights and tree leaves with hidden worlds inside of them was also about anxiety and trauma. There were heavy, dark elements to the story, some of which I wanted to cut, but they felt real, they felt true. I was struck by the fact that as much as I loved Herlot's playful and kind spirit, I loved who she was during her struggles and outright ugly moments just as much. It is my hope that anyone who feels drawn to join Herlot on a journey will feel a special place in their heart for her and the other characters of the story too.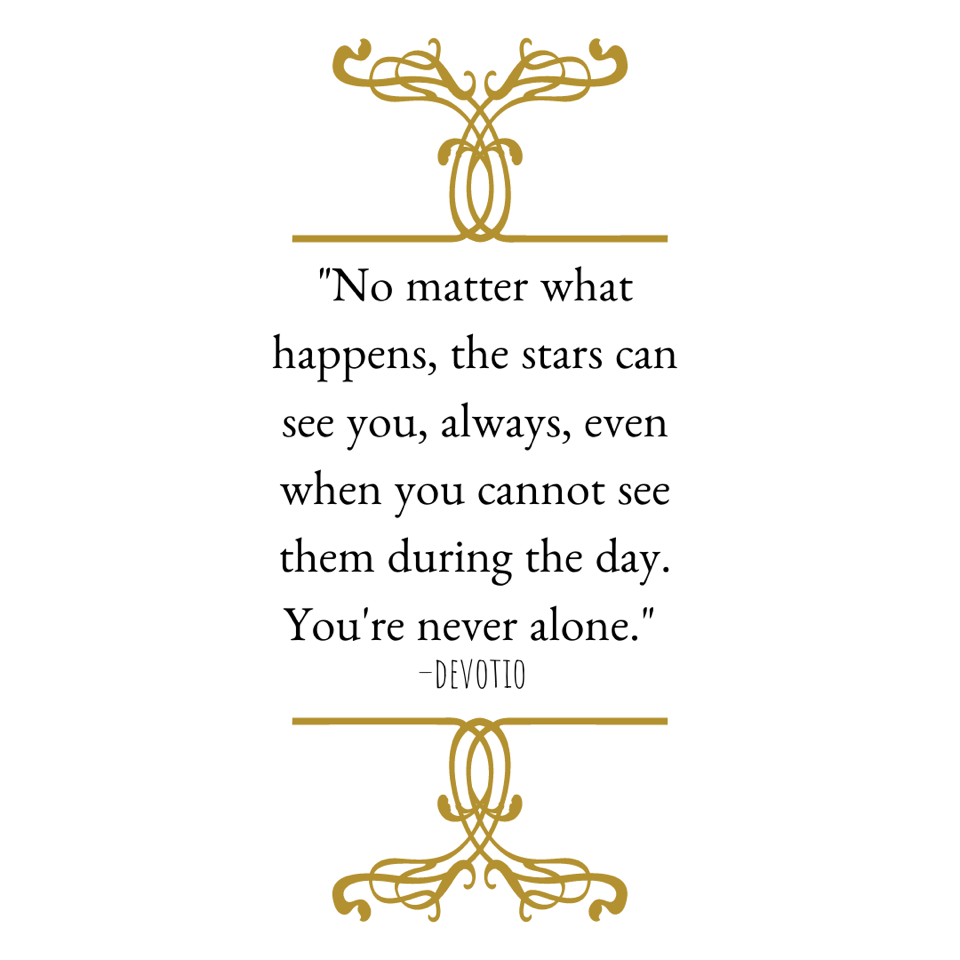 And here's another little snippet from later in chapter one:
Crisp air poured into Ilvy's lungs. Now that there was no smoke, she could finally breathe. The full moon beamed. Soaking in the natural light of the white birch bark, she knew that she had never made a better decision in her life than to grant her baby's wish to leave the birthing hut. No, she was not Thilda. She would not be cursed for delivering her child outside the village.
The pains were still there, but they grew gentler now. She wasn't sure where she was going, but the baby seemed sure, having taken full control of her legs.
All the wildlife background on her favorite path for picking berries seemed to emit a pulse that she felt in the air around her—even the pebbles on the path. Ilvy knew the names of many plants and trees that grew in the forest, but now it was almost as if each plant, blade of grass, and tree had a unique name of its own, each singing a unique tone. She attempted articulating one of them. What a lovely sound, she thought. I didn't know my voice could do that. Joy whirled in her belly, a sign that the baby liked the sounds. Ilvy continued to sing the mysterious tunes.
Soon she found herself in an area where a family of willow trees stood by the stream. The warmth in her legs receded slightly and slowed her pace. Still singing, her attention was drawn to the sway of one of the willow tree's leaves. Her receding pains transformed into waves, mimicking their rhythm. A tide-like pull invited her to approach the willow, and she laid down under its canopy. She sighed and closed her eyes, the ground more comfortable than even the freshest of mattresses.
The leaves brushed soothing patterns and shapes across her belly. These, she realized, were the assisting hands her baby had called for. When Ilvy opened her eyes, she gasped: a scene of magic greeted her that even the most imaginative storytellers would not have been able to come up with—several leaves supported her baby's head and the rest wrapped around the torso until her little girl swayed above her, cradled, her sweet cry joining the melody of the forest.
"Holy Basil…" she whispered in wonder. Her eyelids grew heavy and her vision blurred. It looked like a family of fireflies was dancing around her baby, the newborn wrapped in a gentle glow. Slowly, the willow tree leaves lowered Herlot into the crease of Ilvy's arm. That was the last image she saw before another willow leaf appeared before her and caressed her eyes, and she heeded sleep's hypnotizing call.